America's pastime is one of the most lucrative professional sports in the world. Just last year MLB players made $4.52 Million on average! With such staggering salaries, that don't include their lucrative endorsements, it's no surprise that these all stars have chosen to live in upscale, ultra luxury homes. 
Mike Trout made over $35 Million last year, but he's still that same humble kid from Millville, NJ. So no surprise that he purchased a 300-acre estate just minutes from his parents' home. Or so it's been reported. 
At one time, Mike Trout rented a rustic palace at the Running Deer Golf Club located in Pittsgrove Township, New Jersey. This palatial log cabin gives you a sense of Trout's rural aesthetic: where he comes from, where he's at and where he's going.
Across the country, lives another superstar you may be familiar with. The ace of the Los Angeles Dodgers, Clayton Kershaw. 
In early 2015, Kershaw and his wife purchased a 5,988-square-foot residence in Studio City, California. Their home cost $4 million and has five bedrooms and five and a half bathrooms.
This home includes a cozy family room, immaculate kitchen, beautiful wine cellar and in home theatre!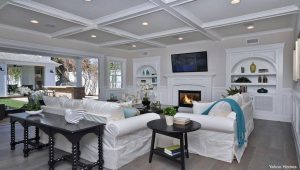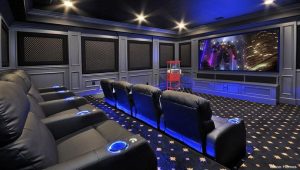 Kershaw should proudly toast himself and his success, both on and off the baseball field. There's no success like family, friends and financial independence.
While these homes are truly incredible, Giancarlo Stanton's newly purchased penthouse is the definition of BALLER.
Stanton purchased this pre-construction unit at the Aria on the Bay tower, located in downtown Miami's Arts and Entertainment District. This epic penthouse is the MVP of upscale living.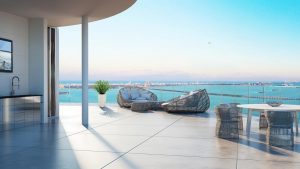 It's three levels and occupies the top floors of a state-of-the-art tower. Boasting 10-foot-high floor-to-ceiling glass windows and doors, five bedrooms, seven and a half bathrooms and a rooftop terrace with a loaded kitchen and private pool. And wait, there's more!
The building itself is comprised of 648 residences and every luxe amenity imaginable has been included: a deck with two sunrise/sunset-facing swimming pools, jacuzzi, fire pits, barbecue grills, outdoor summer kitchens, spa, fitness center, yoga studio, indoor/outdoor bar and entertainment lounge, theater, game room, library and business center.
These MLB players have learned that hard work pays off and each is, indeed, living their best life. Fielder's Choice Realty aims to help our client's do the same. Whether you're on a big league budget or just sliding into your first home, our team of all-stars can help you find what you're looking for. Contact us today!